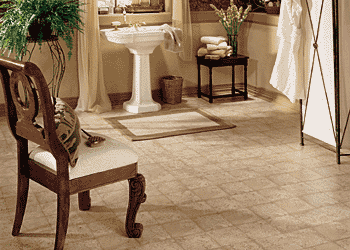 Experience You Can Trust
Our family offers over 45 years of real-world flooring experience and knowledge not often found in the large national chain stores or the "Big Box" retailers. Because we are locally-owned, and live in the communities we serve, we want to help you make the right flooring and installation decisions for your home and ensure your satisfaction for years to come. To help us achieve this goal we've now partnered with Abbey Carpets and Floors, one of the largest flooring groups in the nation. This will allow us to continue to offer our local family owned service with national buying power and support.
Style and Simplicity
Floorcovering is not something that most people purchase on a regular basis. Since it can be an unfamiliar process to some people we strive to make the experience Simple and enjoyable. We understand that the new look you've been wanting for your home is very important and we can help you find just the right product. We carry the major brands plus a few unique ones to give you a complete assortment of today's most popular looks and designs. We do this in a manner that keeps the process Simple and easy. We don't think that your choice for a new floor should add stress and complication to your life. Whether your looking for just the right color of carpet or you want the look of a beautiful new wood floor, we have just the right style for you.
Values and Commitment
As a family owned and operated company, Simply Floors will exhibit certain characteristics that are different from most companies. These characteristics will help to provide an experience for our customers where they are treated like a "friend of the family". As a business, we will serve our local communities and neighbors. This commitment to our customers' needs will provide an unsurpassed level of customer satisfaction.


Truly Competitive Pricing
Today many businesses offer sales or special events that require the customer to adapt to their schedule. Many advertising promises appear too good to be true. At Simply Floors we understand that you want to get the best possible value for your money. This is why at Simply Floors we have a "Simple Price" policy. We offer everyday competitive prices to avoid having you rush in before the "sale" is over. We also have priced our flooring to reflect the fact that so many of our customers will be friends and family. Our commitment to you is to offer the same great prices to all of our customers.